Welcome to Cross Plains Motors
Cross Plains Motors, Inc. has been providing complete truck and auto repair to Cross Plains area residents and businesses since 1971.
Our ASE-certified technicians will always get the job done right and get you back on the road as soon as possible. Towing services are also available.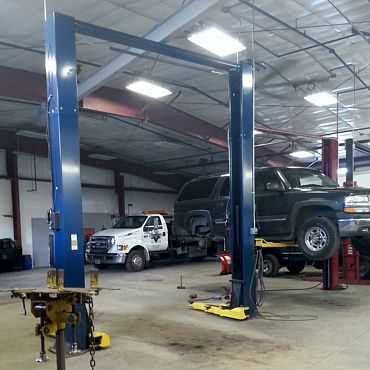 Full Service Auto Repair
Bring your car in for anything from an oil change or tune up to tire, brakes, engine or exhaust repair.
Full Service Truck Repair
We have been providing area businesses with Fleet Repair and Maintenance services for both light pickup trucks up to diesel truck repair and 18-wheelers for over 45 years. We are both trusted and dependable!
Snow Plowing Services
Snowed in? Give us a call for commercial snow removal service
Used Car Sales
Stop in an see our inventory of pre-owned vehicles and pick yourself a REAL DEAL!
Towing Services
Cross Plains Motors also provides towing service, so whether you need to be towed from your home or work place, or anywhere else within 100 miles, give us a call for fast reliable service.
Call Cross Plains Motors TODAY at 608-798-2131 or contact us through our website with your questions or to make an appointment!