Local Truck & Auto Repair
Cross Plains Motors is an ASE Certified truck and auto repair center. Let our experienced auto mechanics and repair technicians repair your car or truck so you can get back on the road!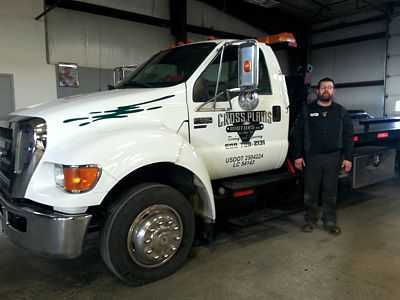 Oil Change and Tune-Ups
Keep your car or truck operating at its peak with regular oil changes and tune ups

Tire Repair
Regular tire maintenance improves BOTH your safety and gas mileage. Cross Plains Motors offers tire replacement and rotation, as well as wheel alignments and flat tire repair

Scheduled Vehicle Maintenance
Let Cross Plains Motors provide your manufacturers scheduled vehicle maintenance and eliminate the cost of emergency roadside repair!

Brake Repair
If you're hearing squeaks or other strange sounds coming from your breaks, come on in to Cross Plains Motors for complete break service, including brake pads and rotors

Engine Diagnostics and Repair
Is your engine light on? Bring your vehicle in for a complete diagnostics check

Exhaust System Repair and Maintenance
Got a noisy muffler or tail pipe that's hanging a little low? We can repair or replace everything on your exhaust system, from your catalytic converter to your muffler

Air Conditioning Service and Repair
We can also replace your air conditioner's freon as well as provide a variety of other air conditioning repairs
We service ALL American makes and models, including Dodge, Chrysler, Jeep Ford, Oldsmobile, Mercury, GMC, Buick, Chevrolet, Pontiac, Saturn, Cadillac, and more!
Call Cross Plains Motors TODAY at 608-798-2131 or contact us through our website with your questions or to make an appointment!